Starting a driving school in Illinois can be a lucrative and fulfilling business opportunity. However, like any other business venture, it requires careful planning and execution to ensure success. In this article, we will provide a step-by-step guide on how to start a driving school in Illinois.
Step 1: Research and Develop a Business Plan
The first step in starting a driving school is to conduct thorough research and develop a solid business plan. This includes identifying the target market, determining the services to offer, assessing the competition, setting financial goals, and creating a marketing plan.
Step 2: Obtain Required Licenses and Permits
The next step is to obtain the necessary licenses and permits required to operate a Driving school in Illinois. This includes a business license from the state, a commercial driver training school license from the Illinois Secretary of State, and insurance coverage for liability and property damage.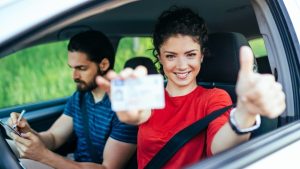 Step 3: Secure a Location
The next step is to secure a suitable location for the driving school. The location should be easily accessible, have ample parking space, and meet the safety and training requirements set by the state. The school should also have adequate classroom space, restrooms, and a designated driving range.
Step 4: Hire Qualified Instructors
A driving school is only as good as its instructors. It is important to hire qualified, experienced, and licensed driving instructors who are able to provide high-quality training to students. The school should also have a sufficient number of instructors to meet the demand for its services.
Step 5: Purchase Equipment and Supplies
The driving school will need to purchase a range of equipment and supplies, including vehicles, driving simulators, classroom materials, and safety equipment. The vehicles should be in good condition, well-maintained, and meet the state's safety and training requirements.
Step 6: Develop a Curriculum and Training Program
The driving school should develop a comprehensive curriculum and training program that covers all aspects of safe and responsible driving. The program should include classroom instruction, hands-on training, and behind-the-wheel instruction. The curriculum should also cover the rules of the road, defensive driving techniques, and other important skills.
Step 7: Launch and Market the School
Once all the necessary preparations have been made, it is time to launch and market the driving school. This includes creating a website, advertising the school in local media, and reaching out to potential students through social media and other marketing channels.
Starting a driving school in Illinois requires careful planning, preparation, and execution. By following these steps, entrepreneurs can create a successful driving school that provides high-quality training to students and contributes to safer roads and communities.